December 16, 2022
Posted in: Garage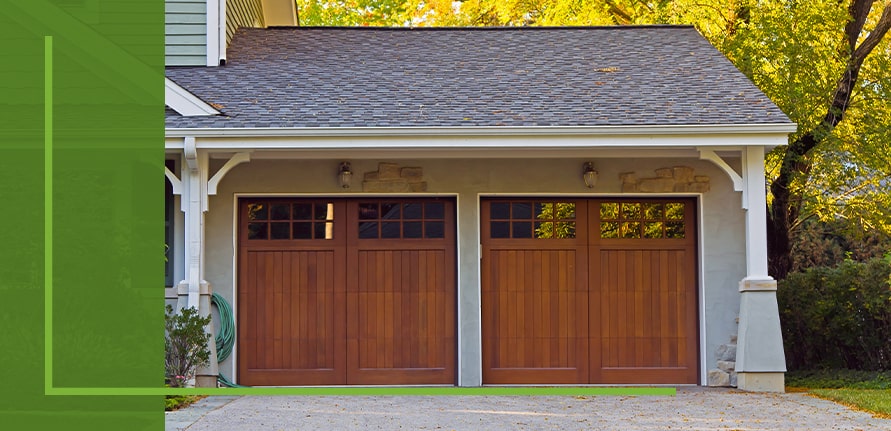 Does your home in or near Lansing or Grand Rapids, Michigan, need a new garage door? If so, it's essential to know what the best kind of garage door to get is.
As a leading provider of high-quality garage door products and services for over 25 years, Ingstrup Garage Doors and Construction recommends purchasing a Clopay® door for your home. Clopay has been producing beautiful, durable garage doors since 1964 that are known as "America's Favorite Garage Doors." 
Are Clopay Garage Doors Worth the Money?
Clopay doors provide an excellent return on investment for several reasons. 
1. Unmatched Curb Appeal
You want your residence to look its best. Clopay garage doors are available in numerous attractive styles, making it easy to find a design that complements your home's exterior. Your new door installation will instantly transform the look and feel of your home and capture the attention of neighbors and passersby.
2. Reliable Protection and Security
If you're like many people, you store vehicles, equipment and other valuable assets inside your garage. Clopay doors consist of quality materials like steel, wood and aluminum that maximize safety and security.
3. Cost Savings
Many Clopay doors feature polyurethane and polystyrene materials that provide excellent weather protection. You can also choose insulated garage doors that deliver enhanced climate control and additional cost reductions by lowering your home's heating and cooling bills.
4. Longevity
Appliances and other household items typically provide around 10 years of service before they start experiencing frequent repair issues. A Clopay door will last much longer, and you'll also receive a comprehensive manufacturer's warranty for extra protection and peace of mind.
Experience the Advantages of Clopay Garage Doors Today
If you want to learn more about the benefits of Clopay doors, you can contact Ingstrup Garage Doors to speak to a knowledgeable team member. You can also request a free, no-obligation price estimate.